Completed – Mahara Gallery upgrade
This project was archived on 30 October 2023.
The upgrade of the Mahara Gallery/Toi MAHARA in Waikanae began in November 2021, and was finished in October 2023.
Council invested $2.8 million to the project's $6.5 million estimated cost, following the Mahara Gallery Trust's success in securing government funding from the Regional Culture and Heritage Fund (RCHF), as well as other donations.
The project funding included a $250,000 grant from the Waikanae Community Board.
---
Latest news
The upgraded gallery has been renamed Toi MAHARA. Visit toimahara.nz for more information about the gallery and its exhibitions.
---
Construction
Mahara Gallery closed its doors in late 2021 for the redevelopment project, and work kicked off early in 2022 on building the new gallery. The main work was completed in early 2023 and the building systems were commissioned and the first exhibitions installed.
Public toilets
Toi MAHARA includes toilets for gallery visitors and an Exeloo block for general use was installed beside Aputa House in the park facing Marae Lane. 
A very special dawn ceremony took place at Mahara Gallery in early February 2022 – a mauri stone, from Waiorua Bay on Kāpiti Island, was laid.
A mauri stone acknowledges the life force of the building and the ancestors who inhabited the area in days gone by. It blesses the site and represents the essence of the work that will be conducted in the gallery in future. It helps to "Tūwhitia te hopo, mairangatia te angitū" (eliminate the negative and accentuate the positive).
A mauri stone is laid into the earth before the building foundations are constructed. Although mauri stones are usually not seen after they're laid, this one is visible through a transparent covering.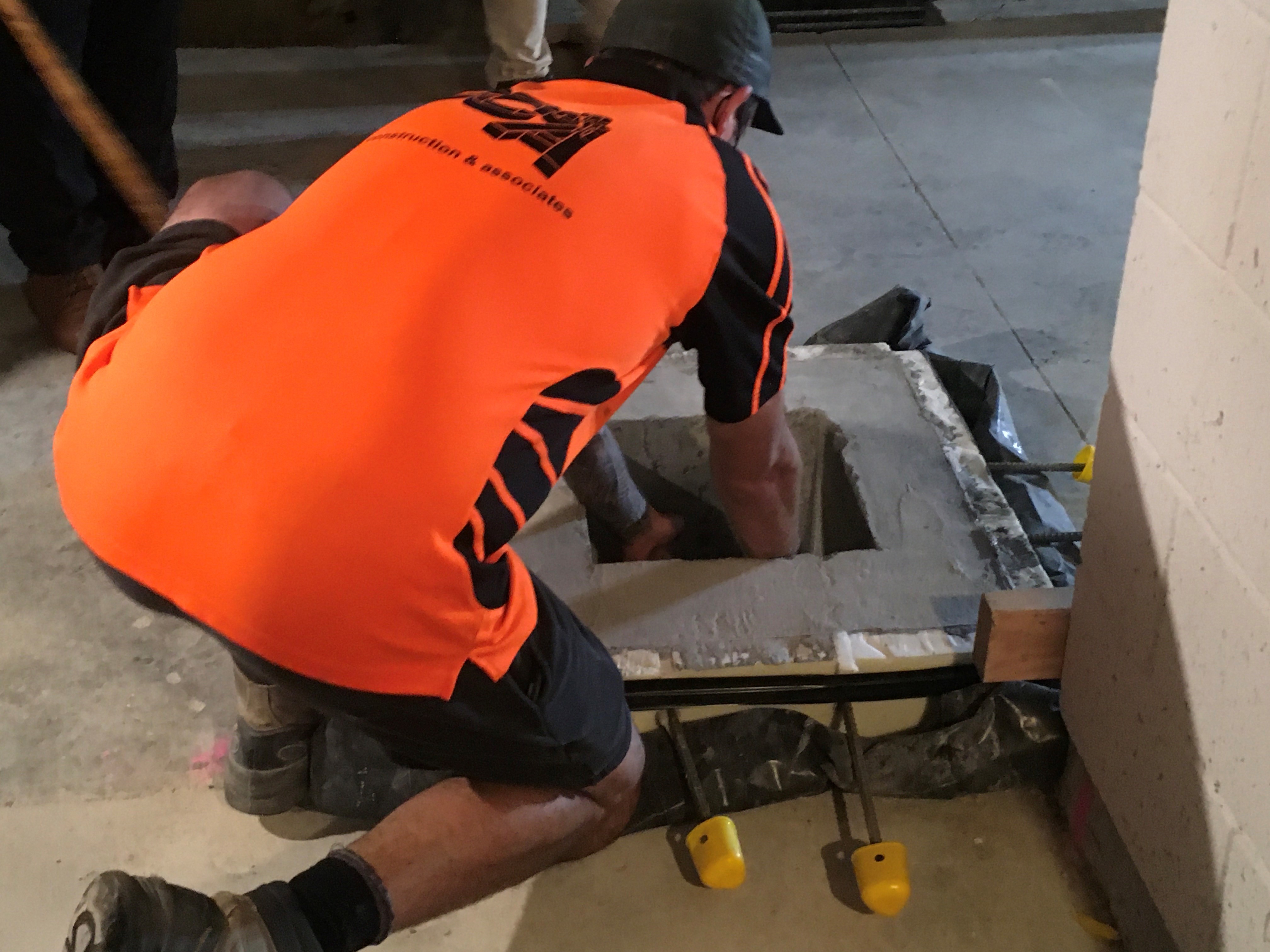 ---
Background
Toi MAHARA is housed in a Council-owned building in Mahara Place, Waikanae. The new gallery provides a permanent home for the Field Collection in Waikanae. The upgraded museum-standard gallery also provides additional space for exhibition, storage, workshops, and administration.
As well as enabling the Gallery to accept the gift of the Field Collection, the upgraded gallery has doubled the number of exhibition galleries and almost trebled the exhibition space.
---
The Field Collection
The Gallery will be a permanent home for the Field Collection, which includes 24 paintings by Frances Hodgkins, and family documents. The collection is a significant asset for Waikanae and the whole Kāpiti district.
---