Awa Tapu Cemetery
Awa Tapu Cemetery is set on 4.2 hectares of semi-rural land. Half of the land is currently developed with 2.1 hectares of hill land overlooking the lawn area.
Awa Tapu is the second cemetery in Kāpiti with a crematorium.
Hours: Gates are open Monday–Sunday 7.30am–4pm.
Location: Valley Road, Paraparaumu.
Plot map: Awa Tapu Cemetery Plot Map[PDF 2.34 MB]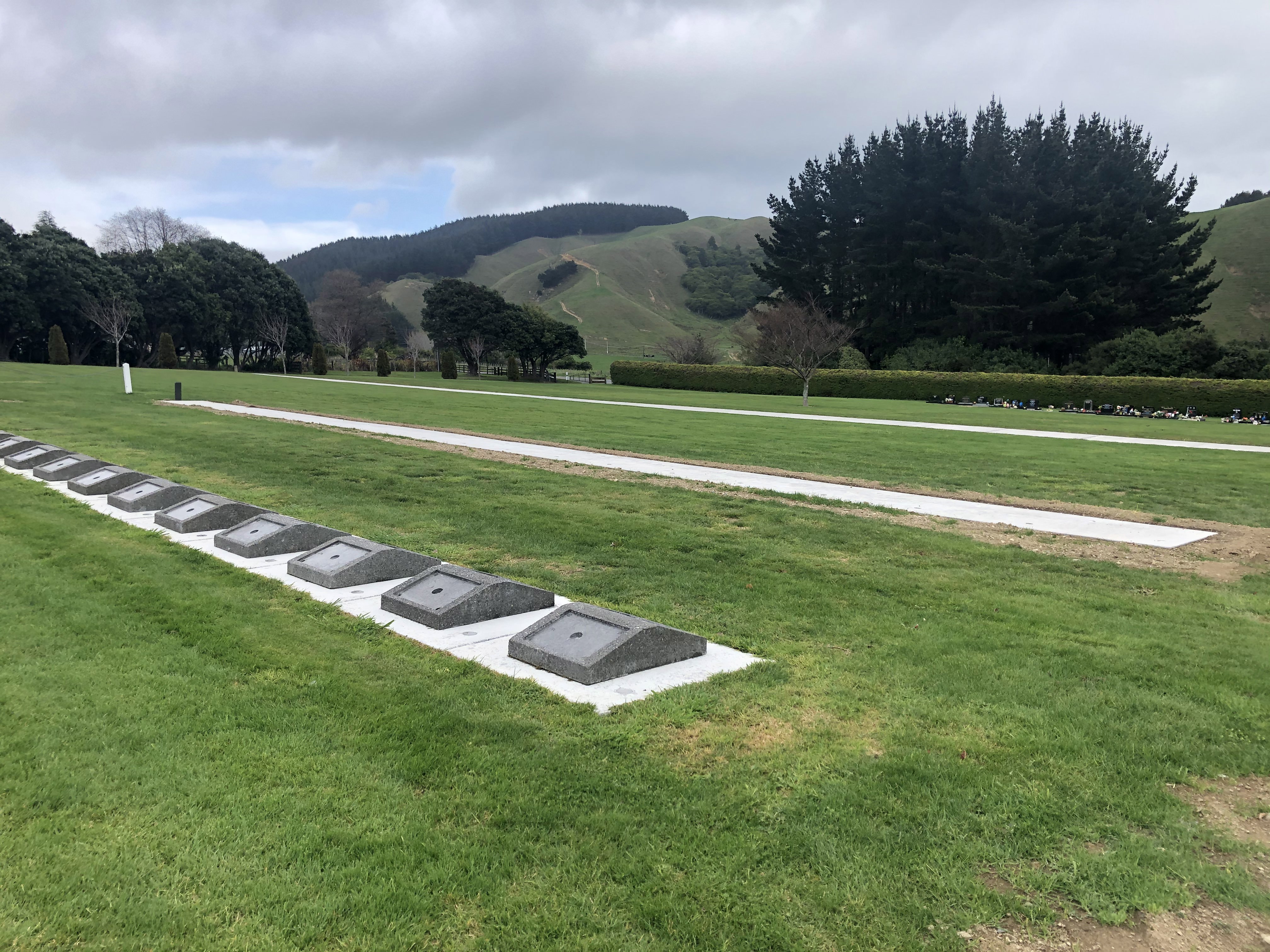 Our communities value our shared public spaces and facilities, and we should all be able to enjoy them while being respectful of others.
After recent vandalism, we're restricting vehicle access from 4pm to 7.30am each day until further notice.
Please be alert, and if you see suspicious behaviour, contact the police immediately.
Burials
Plots are booked by size (single or double) and by the type of memorial plaque (monumental, lawn). 
Ashes
Garden and monumental plots available. Cremation plots can have two or more interments of ashes, but are limited by the size of the memorial plaque. You can inter in an existing family plot.