Previous Long-term Plans
Every three years we develop a long-term plan and in the years in between we prepare an annual plan, asking our community for input where we're considering any significant variations from this long-term plan.
Prior to 2010 councils were required to produce a Long-term Council Community Plan (LTCCP). The 2009 community plan is also available below.
Read our current annual and long-term plans.
---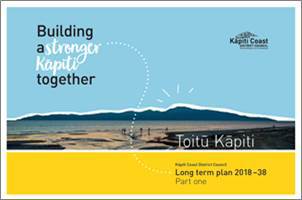 ---
Long-term Plan 2015–35 and associated annual plans
---
Long-term Plan 2012–32
Community Plan 2009

See details of our Community Outcomes.